After two years of planning and hard work, Beccles Town FC now have their own state of the art 3G pitch to play on.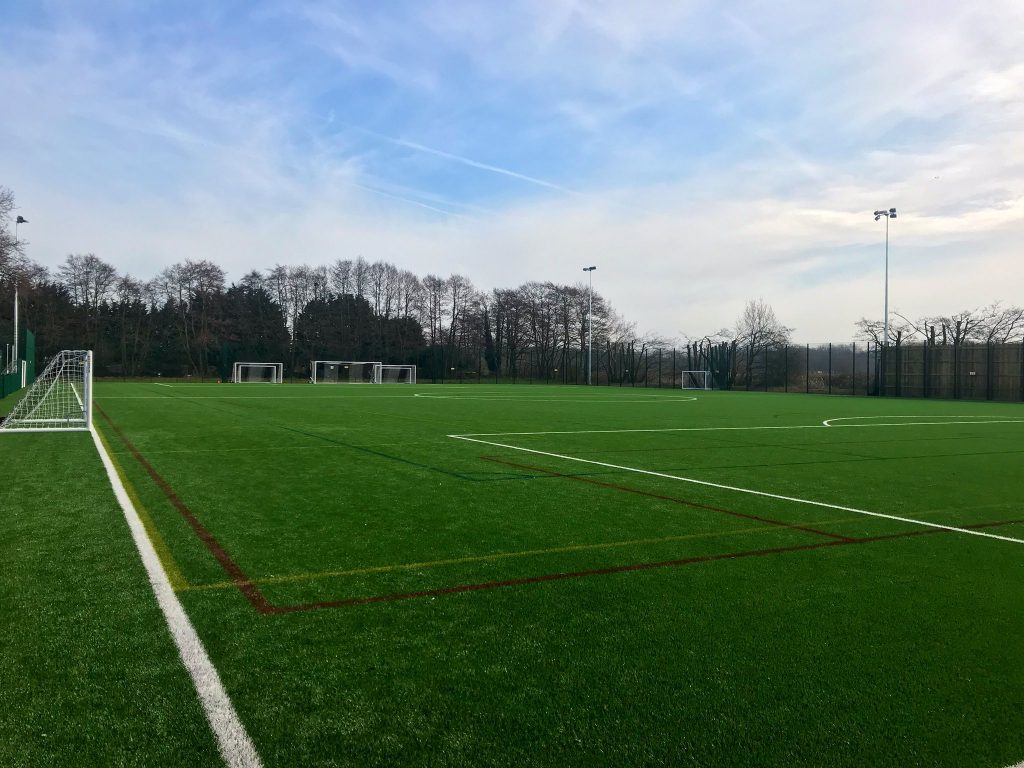 The club has suffered for years with cancelled games due to flooded pitches at their ground. Now congested fixture lists and disappointed players will be a thing of the past thanks to this £770,000 upgrade to the club facilities.
MH Goals, who are the main sponsors of Beccles Town, have been involved in the project from the start, and have provided all the goals for the new all-weather surface. This included 11 a side pro stadium box goals, 9v9 Evo self-weighted goals and our new lift and go mini soccer goals.
The pitch will have its official opening on the 12th April, but has already seen use, with the U16 and U18 teams the first to try it out. Teams from the younger age groups also made the most of the new facility, coincidentally on a day that saw prolonged bursts of heavy rain, conditions which would have rendered the previous grass pitch unplayable.
"We feel like we've started things off in the right way, with our under-16s team and our under-18s who have been struggling to get a game recently because they are all being called off," said Club chairman David Leech.
"This is a group of lads who will spend the next couple of years playing together, so it felt right for them to play on it first."