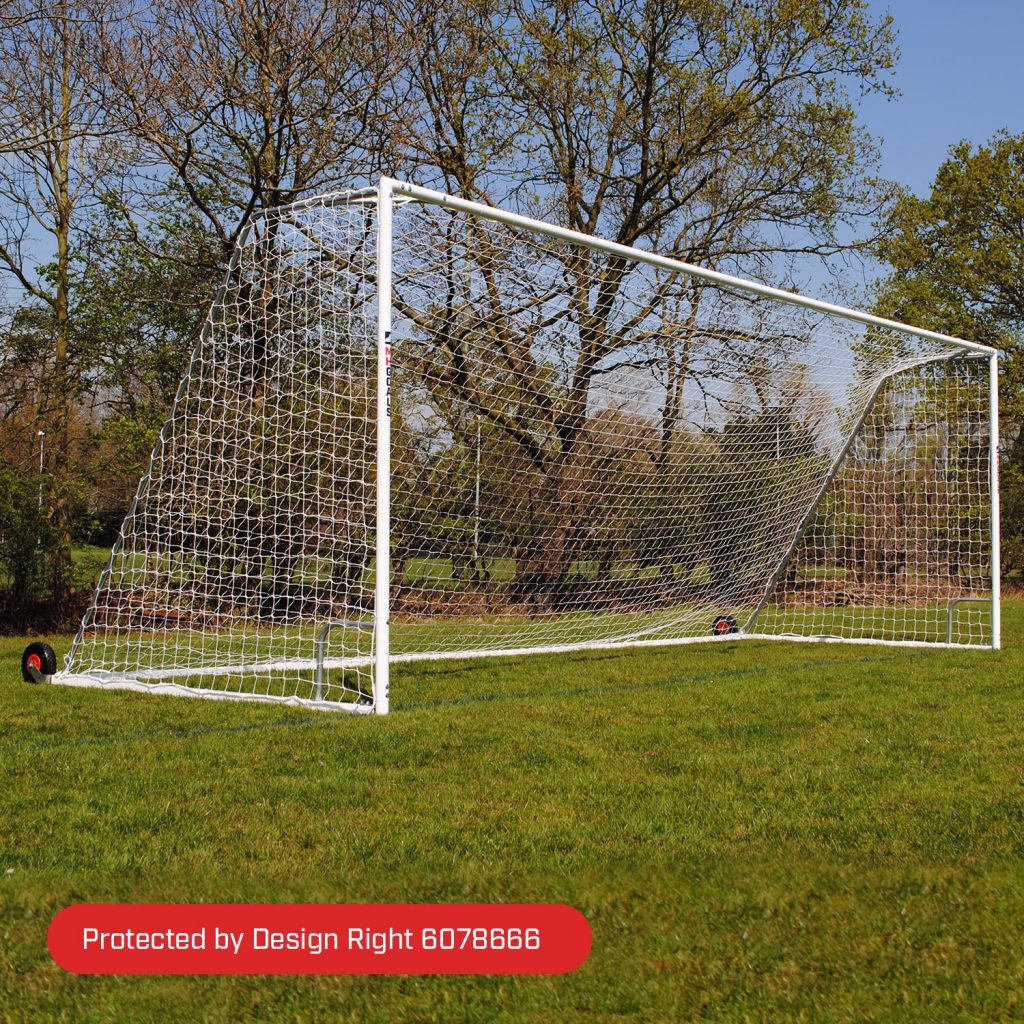 FA discounts available
Football clubs get 20% off.
Call us now to get your discount code for use at the checkout.
Senior Heavy Duty Wheeled 24×8 Football Goal Package: 11-A-Side Freestanding Steel
A durable, manoeuvrable 60mm steel framed goal with excellent ground clearance when the wheels are down, and great stability when in place.
A durable, manoeuvrable 60mm steel framed goal with excellent ground clearance when the wheels are down, and
Show More
Specification
Football Goals – Freestanding Steel Senior 24×8
Steel Freestanding football goals 7.32 x 2.44m (24 x 8ft)
60mm steel used the crossbar and uprights, 50mm box on the runbacks and back bar
Heavy duty welded steel corner joints
Designed to withstand heavy out door use
Zinc plated steel
Durable powder coated finish.
Comes with cable ties to attach the netting to the crossbar and uprights
Supplied with 4 U peg anchors
International back supports made from 32mm zinc plated steel
Two heavy duty rear mounted roller wheels with detachable front wheels for easy movement
White Polyethylene 7.32 x 2.44m (24 x 8ft) 3mm nets Need replacement nets find them here
BS EN 748 Compliant
This package is for a pair of goals and please note that they will come flat packed and require assembly